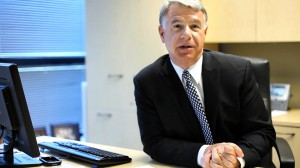 Regular, personal messages from a company's top executive aren't just more popular, they've become imperative.  Unflattering media portrayals of CEO's are commonplace and these short, informal videos can go a long way toward improving executive image.
Over the years, I've had the opportunity to do many video interviews with CEO's.  Whether you're producing a short message from your own small company's president, or an interview with the skipper of a Fortune 500 company, here are some suggestions.
People who run corporations are usually very smart. They've made careers out of breaking down complex, gray-area issues into elementary components.  Decisions are made in an almost binary way.  They rarely like surprises, and usually rely heavily on their administrative assistant (AA).
Briefing the AA:
Treat the assistant as you would a VP or divisional president.  Be warm, cordial, and extremely professional.  If they tell their boss that you seemed like a jerk, you will have a bad day.
Provide a clear, one-page briefing regarding the purpose of the shoot well in advance.  Bulletize and generalize the message unless the delivery requires a recited script (then be very clear whether it will be memorized or prompted).
Confirm details with the assistant five business days in advance.  While the CEO may know the event is calendared, they probably haven't read the briefing sheet.  Tell the AA that you are available at any time if there are questions.
Discuss, conceptually, your desired locations and let them know what time you'll arrive for load-in and set-up.
Provide the names of your crew to ensure that building security is ready for you and your equipment.  Even so, arrive early in case the security team decides to do visual inspections.
Will they need to see the final version before it's public?  Some companies insist on it.
A few years ago I did a two-camera, three-person-crew shoot with the CEO at a top-ten Fortune 500 company.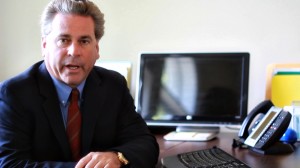 We arrived well in advance to set up in the office while a meeting finished on another floor.  As we completed the set-up, two of us sat down and rehashed the objectives of the shoot.  When I looked up, I realized that the third person (a recent college film graduate) was sitting in the CEO's chair playing with the puzzles and knick-knacks at the desk.  I could only muster two words, "What?" and "No!"  Had the executive walked in at that moment, we correctly should have been marched up one flight of stairs to the roof and thrown off.
The Crew: 
Don't have one.  Unless you absolutely have to have a two camera shoot, do it yourself.  Today's technology allows you to trim your kit so that you can carry all of the equipment in one trip.  Be efficient.
Dress appropriately.  Khaki's with a logo-embroidered golf shirt is an absolute minimum.  A suit may be overkill, but you must at least consider it.  The valet staff at the country club probably wears khaki's and embroidered golf shirts.
Meet for coffee and brief the crew ahead of time.  They shouldn't sit at the CEO's desk, for example.  Dear God, what is wrong with me?!
The best thing about getting to know CEO's is that they are almost always awe-inspiring people.  While their job requires decorum, they are generally wonderfully passionate, and quick witted individuals.  In spite (or because) of this, they fall roughly into two categories as it relates to filming;  those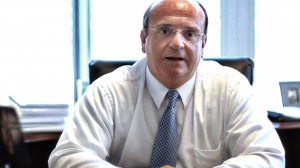 with experience and confidence in their media chops and those that detest it.  You are as likely to find a nervous subject as you would with any other shoot.  While you may not think this is unusual, the CEO does.  Entire companies shrink in their presence, but that stupid camera changes them into a seven year old being bullied by a fifth grader.  This is not business as usual for them or you.
The Subject:
All CEO's have some media experience.  You will have no way of knowing whether it has been pleasant or not.
Be prepared to take them off-topic if needed.  Chat about something they might be comfortable discussing.  A corporate acquisition, recent press coverage, future industry directions, or their daughter's wedding.  Meaningful prior research is imperative.
The tricky part is understanding that you are in the presence of the boss.  Giving direction is what you usually do.  They are not used to it.  Don't apologize, but be apologetic.
Be prepared for a "one and done" take.  Don't ever assume you can take a mulligan.  I had a CEO  do one take and then look me straight in the eye and ask "Are we done?".  Which, in this case, meant that we were.
Make them look presidential.  Set up that kicker or extra hard light to give them some separation from the practicals.  Don't forget your gels.  Corporate offices are notoriously surrounded by giant windows.  You will have mixed lighting.
If they are comfortable, I sometimes ask for a second take with the camera/shot at a different position allowing cuts if necessary.
Executives are my favorite subjects, and it has nothing to do with video.  There tends to be more laughter and meaningful conversation than I have in the rest of my day.  Have fun!